And now, here's the update:
Very Large Lies about Waste (VLLW)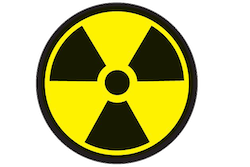 We've been very busy fighting one of the Nuclear Regulatory Commission's (NRC) worst ideas to date: To relabel very dangerous and long-lasting nuclear waste as "Very Low-Level Waste," or VLLW (we call it Very Large Lies about Waste). By labeling dangerous nuclear waste as "very low-level," the NRC would make it easy for operators to get rid of their waste on the cheap, bypassing regulations that protect the health and safety of our communities. The NRC's proposal would pave the way for dangerous nuclear waste to end up in our local landfills, or even to be recycled into consumer products, such as zippers and baby bottles. To fight back against this terrible proposal, NIRS supporters like you have sent more than 6,000 comments to the NRC demanding that nuclear power waste stay under regulatory control—and we're keeping up the pressure into the fall, too!
Hauling Dangerous Nuclear Waste Across America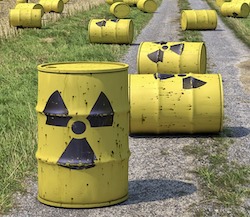 Here's another bad from the NRC that we've been fending off this summer: Licensing Consolidated 'Interim' Storage (CIS) facilities for high-level nuclear waste in Texas and New Mexico. Building these so-called 'interim' sites would require hauling dangerous, high-level nuclear waste all over the country twice: Once to the 'interim' sites, then once again to the permanent site—if that is ever built. If the permanent site is not built, the 'interim' sites could become de-facto permanent storage sites. Communities (largely Hispanic) in New Mexico and Texas would become the latest sacrifice to the nuclear industry. NIRS supporters like you have sent thousands of comments to the NRC opposing these proposals. We've also helped local groups in Texas and New Mexico organize opposition to these sites.
COVID-19 and Nuclear Safety
While the NRC has been busy with all these bad ideas, they've also been falling down on the job of protecting nuclear workers from COVID-19 and protecting us from the pandemic's effects on nuclear safety. We don't have an accurate count of how many nuclear workers have contracted COVID-19 because the NRC and the industry are not even collecting that information. At the few reactor sites where reports have surfaced, hundreds of workers have been infected. And the NRC has granted more than 200 exemptions to skip safety inspections during the pandemic. We also don't have an official account of how the pandemic is affecting essential nuclear facility functions, such as refueling, because the NRC isn't keeping track on behalf of the public. We mobilized over 90 organizations to put pressure on the NRC, the industry, and the White House to come clean on COVID-19's impact on nuclear workers and public safety. We also created a petition to Congress and the president's COVID-19 task force to protect nuclear workers during the pandemic.
Nuclear Corruption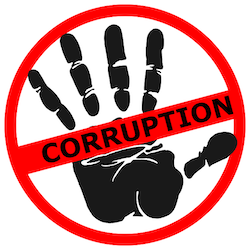 Recent news about corrupt nuclear bailouts in Illinois and Ohio revealed to the public what we already knew: The nuclear industry is corrupt from top to bottom. Federal agents have arrested the Speaker of the Ohio House of Representatives and lobbyists, and utilities that received billion-dollar nuclear bailouts in both states are under investigation. In South Carolina, nuclear executives are under indictment for fraud in a failed $9 billion reactor project. We've been beating this drum relentlessly on social and traditional media, and calling for investigations of nuclear corruption in other states where utilities have lobbied for more than $10 billion in bailouts. For example, we recently syndicated a co-authored opinion piece where we connect the dots about corruption in the nuclear industry with its other faults, such as its role in blocking the rollout of renewables.
Cutting Corners on New Nuclear Reactors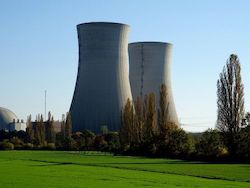 In yet another bad idea (do you see a pattern here?), the NRC is looking to exempt so-called 'advanced' nuclear reactors (ANRs) from various regulations that protect public health and the environment. If the NRC has its way, certain kinds of new reactors would be exempt from providing emergency response plans that must be approved by the Federal Emergency Management Agency. Instead, the NRC would let plant owners determine what the size of the Emergency Planning Zone (EPZ) should be—or whether offsite emergency planning is required at all. The NRC's other bright idea is to produce a generic environmental impact statement for these 'advanced' reactors. By fast-tracking the environmental review of ANRs, the NRC is once again putting the interests of the nuclear industry before our health and safety. NIRS supporters sent thousands of comments to the NRC opposing these proposals.
Support Our Work
These are just some of the projects we've been working on this summer. We plan to continue some of these and launch new ones this fall. But we can't do it without your support.
If you believe in our vision of a nuclear-free, fossil-free world, please donate today and your gift will be matched by a generous anonymous donor.
Thanks for all you do,
The NIRS Team
Diane D'Arrigo
Luis Hestres
Denise Jakobsberg
Tim Judson